Through an agreement with studios and producers, the CVLI Church Video License provides legal coverage for churches and for other ministry organizations to show motion pictures and other audiovisual programs intended for personal, private use only ("Videos"). (Each organization needs to be specifically covered.) Coverage includes playing just a few minutes of a movie all the way up to showing the full-length feature film.
The Church Video License is the most cost effective and convenient ways for churches and other ministry organizations to protect themselves from the possibility of being fined for illegal use of Videos. The license provides a comprehensive copyright compliance solution.
Producer Packages
Depending on your needs, CVLI offers Producer package options. The Total Package offers over 1,000 studios and producers, including every major Hollywood studio. But if you only use Videos from Christian and family friendly producers, check out the Family Values Package.
What The License Covers
Pastors can use selected movies to illustrate sermon points.
Sunday schools and Youth Groups can view the latest videos.
Educational classes can use videos for teaching and training.
Churches can host special event movie nights.
The license covers all media that is intended for personal, private use only, such as DVDs, Blu-Rays and online streaming digital downloads. For full terms of the agreement, please see Terms and Conditions.
What The License Does Not Cover
This license does not cover materials that have been illegally obtained. It also does not cover charging an admission fee for video showings or where specific titles have been advertised or publicized to the general public.
Free ScreenVue Membership Included!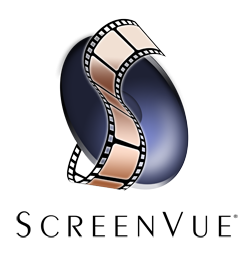 The Church Video License also includes a FREE ScreenVue Standard membership, which provides access to
www.screenvue.com
for over 7,000 Clip Ideas from major movies that you purchase or rent. All ideas include a scene summary, themes, start/stop times and more, saving you hours of time finding that perfect movie illustration for next Sunday's sermon.