Choose Your Location and Language
Other Ministry Organizations
Other Ministries Licensable by CVLI*
Christian Camps & Conference Centers
Christian Boarding Schools
Christian Colleges & Universities
Christian Day Schools
Christian Child Care Centers & Preschools
Seminaries
Rescue Missions
A combination of Church/other ministries
(*License fees and rights holders represented for the ministries listed above are different than the license fees and rights holders listed on this website for Churches)
To Order Call: 1-888-771-2854
Camps and Conference Centers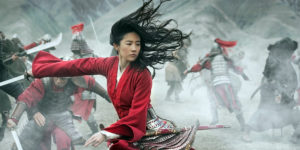 Spring and summer are a great time to take advantage of the countless programs and activities available under your CVLI Video License for your camp or conference center. Whether your staff or guests host an indoor or outdoor exhibition, there are plenty of easy ways for your facility to make the most of its license this summer:
MOVIES UNDER THE STARS
As easy as popping in a DVD, outdoor movie exhibitions at camps and conference centers have grown in popularity with the falling cost of projectors and inflatable outdoor screens. With this in mind, why not host a movie under the stars this spring? For very little money, a projector allows camps to easily turn the side of a building or a bedsheet into a silver screen. Toast some marshmallows and grab a copy of a recent family favorite like the live action Mulan, The Lion King, or I Still Believe.
KIDDIE MATINEE
As any camper knows, inclement weather can easily disrupt outdoor activities. With your CVLI Video License, you always have the option of a movie screening. Your license is valid for unlimited movie exhibitions, and best of all, there are no reporting requirements. This means that staff can program a movie at the last minute and still have the assurance of copyright compliance. A rainy day is quickly amended by a showing of The Secret Life of Pets or Incredibles 2.
GUEST PRESENTATIONS
Since the CVLI Video License is facility-based, it provides copyright coverage whether staff, campers, or guests show movies. Your facility is covered whether a ministers' conference incorporates scenes from The Shack into their keynote address or whether a visiting church retreat has organized a family screening of Breakthrough for their closing reception.
Whether your camp or conference center is independently owned or a ministry of a larger denominational entity, the value and versatility of your license can't be beat. In fact, many member licensees obtain licenses for each part of their ministry so that video programming is covered in all facilities. If your camp or conference center has related offsite ministries such as a church, school, preschool, or child care center, contact CVLI to make sure all aspects of your ministry are copyright compliant.
To Order Call: 1-888-771-2854
Showing Movies in your Schools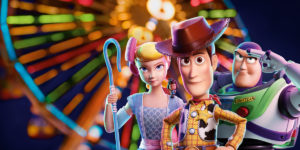 When summer ends and kids are heading back to school, it doesn't mean that all the fun has ended. If your ministry is or includes a school, don't forget that your Church Video License offers many opportunities for sharing the magic of movies.
MOVIES MAKE ASSEMBLIES MORE FUN AND ENGAGING
Play a scene with a relevant theme that reinforces your presentation topic, or use an exciting scene to get your audience's attention. You can choose from over 700 downloadable scenes on our sister site the ScreenVue Vault or use your own DVD, Blu-ray, movie download, or stream.
GERNERATE REVENUE for Student Organizations by hosting a Movie Fundraiser
While the Church Video License does not allow you to charge an admission fee for your movie screening, selling concessions like popcorn or asking for donations are great ways to raise funds for your school. Show a movie that reflects the theme of your event:
BRING FAMILIES TOGETHER outside of school hours by having your parent-teacher group sponsor a free movie night. So many family-friendly movies are covered by your license. Our top picks include I Still Believe, Aladdin (2019), Toy Story 4, and Breakthrough.
ARE ALL OF YOUR FACILITIES COVERED?
If your school has related offsite ministries, we can help you ensure that all aspects of your ministry are covered, whether your ministry includes a church, camp, conference center, preschool, or childcare center.
To Order Call: 1-888-771-2854
Join with over 60,000 churches, camps, Christian schools and childcare centers across North America that rely on CVLI and the Church Video License. Globally, CVLI covers over 100,000 members.
Choose Your Location and Language
© 2023 Christian Video Licensing International, LLC. All rights reserved.
This site is protected by reCAPTCHA and the Google Privacy Policy and Terms of Service apply.