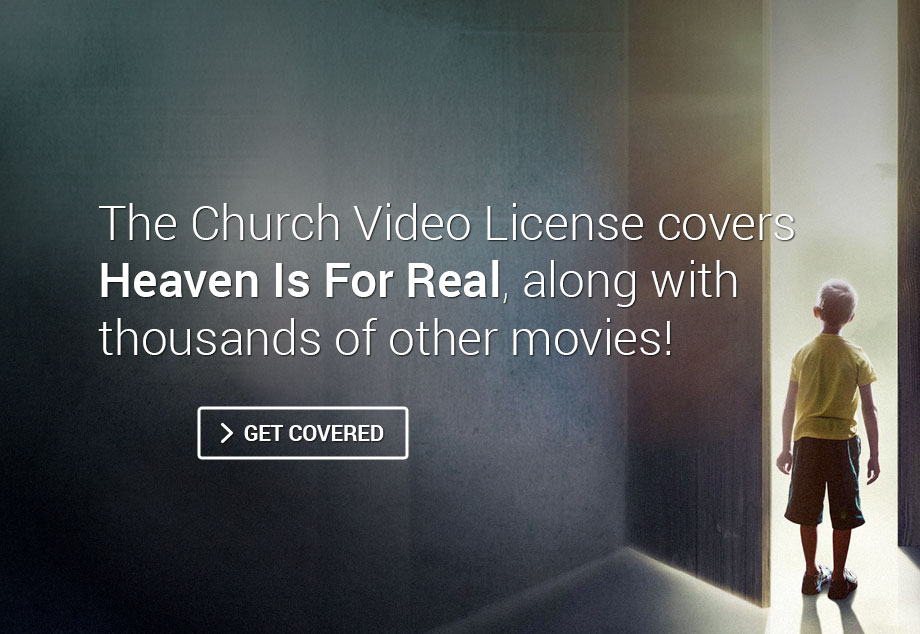 Many churches are planning to show
Heaven Is For Real
for special events, movie nights, or use selected clips for sermons.

The DVD/Blu-Ray you purchase or rent

is licensed for personal, home use only.

To legally show it in your church, you need the permission that the Church Video License provides.

Violations can result in substantial fines, up to $150,000 per infringement.